Silvia Bartolic
Tutor
Contact
Biography
I earned a Bachelor of Arts degree in Psychology and French and a Master of Arts degree in Family Studies from the University of British Columbia (UBC). I then worked as a Researcher in Distance Education and a Sessional Instructor in Family Studies at UBC. After several rewarding years in these two positions, I decided to go back to graduate school to earn a PhD. I completed my degree in Human Development and Family Sciences from the University of Texas at Austin (partially at a distance) and am once again teaching as a Sessional Instructor at UBC where I teach approximately 350 students every semester.
My research interests center on ways relationships (dating, cohabitation, marriage, parent-child) result in health and well-being throughout the life course. More specifically, my research examines internal beliefs and motivations, relationship dynamics, as well as larger social contextual factors that are associated with stability and health over time. Substantive areas include: (1) marriage, family, and contextual effects on obesity; (2) perceptions of risk in relationships; (3) models of divorce and stability; and (4) media use.
I very much enjoy the diversity my students bring to the learning environment. Often student comments and questions have either sparked a research idea or have made me find a new/better way of explaining a concept or theory. I am very happy to answer your questions over email or the phone, so please don't hesitate to contact me through the Call Centre.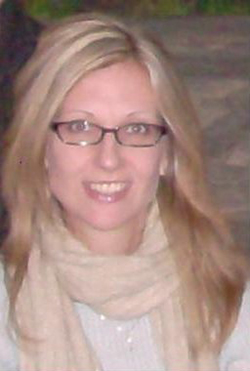 Updated May 01 2015 by Student & Academic Services