Dr. Kharah M. Ross
Assistant Professor, Health Psychology
Contact
Education
PhD., Northwestern University
M.A., University of British Columbia
BSc., Psychology (Honours), University of Calgary
BSc., Biological Sciences, University of Calgary
Biography
Dr. Kharah Ross is a Health Psychologist, with a specialization in maternal-child health and psychoneuroimmunology, or the study of the connections between psychosocial states (e.g. stress, close relationship quality) and immune activity. Her research encompasses three broad areas: (1) Close relationships and health, (2) Health disparities at the intersection of race/ethnicity and socioeconomic status, and (3) Understanding normative physiological activity during pregnancy, the postpartum period and early childhood. She received her MA in Health Psychology (2012) from the University of British Columbia, Vancouver, BC, and her PhD in Psychology (2015) from Northwestern University, Evanston, IL. Dr. Ross was a postdoctoral scholar at the University of California - Los Angeles in Psychology (2015-2018), and with the Preterm Birth Initiative at the University of California - San Francisco (2016-2018). She then returned to her hometown, Calgary, AB, where she was an Alberta Innovates - Health Solutions and CIHR Postdoctoral Fellow (2018-2019) at the Owerko Centre in the Alberta Children's Hospital Research Institute, University of Calgary. Dr. Ross joined the Psychology program at Athabasca University in 2019, and she continues to collaborate with colleagues in the Psychology Department and Alberta Children's Hospital Research Institute at the University of Calgary. If you would like to learn more about Dr. Ross' current research program, or are interested in getting involved, please feel free to email her at kharahr@athabascau.ca.
Interests
Health Psychology
Psychoneuroimmunology
Maternal-Child Health
Relationship Science
Health Disparities
Recent Publications:
Ross, K. M., Kane, H., Guardino, C., & Dunkel Schetter, C. (2019) Parental attachment anxiety: Associations with allostatic load in mothers of one-year-olds. Journal of Personal and Social Relationships. ePub.
Ross, K. M., Carroll, J. E., Dunkel Schetter, C., Hobel, C., & Cole, S. W. (2019) Pro-inflammatory gene expression during the third trimester of pregnancy is associated with shorter gestational length and lower birthweight. American Journal of Reproductive Immunology. ePub.
Ross, K. M., Dunkel Schetter, C., McLemore, M. R., Chambers, B. D., Paynter, R., Baer, R., Feuer, S., Flowers, E., Karasek, D., Pantell, M., Prather, A., Ryckman, K., & Jelliffe-Pawlowski, L. (2019). Socioeconomic status, preeclampsia risk and gestational length in Black and White women. Journal of Racial and Ethnic Health Disparities. DOI: 10.1007/s40615-019-00619-3
Ross, K. M., Rook, K., Winczewski, L., Collins, N., & Dunkel Schetter, C. (2019). Close relationships and health: The interplay of positive and negative dimensions. Social and Personality Psychology Compass, ePub. DOI: 10.1111/spc3.12468
Ross, K. M., Thomas, J., Campbell, T. S., Letourneau, N., & Giesbrecht, G. (2019). Partner social support during pregnancy and the postpartum period and inflammation in 3-month-old infants. Biological Psychology, 144, 11-19. DOI: 10.1016/j.biopsycho.2019.03.005
Ross, K. M., Cole, S. W., Carroll, J. E., & Dunkel Schetter, C. (2019). Elevated pro-inflammatory gene expression in the third trimester of pregnancy in mothers who experienced stressful life events. Brain, Behavior, and Immunity, 76, 97-103. DOI: 10.1016/j.bbi.2018.11.009
For a full list of publications, visit: https://orcid.org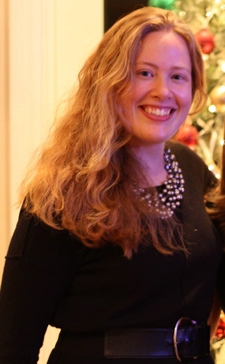 Updated October 24 2019 by Student & Academic Services